I believe the most important thing you can do for another human being is to help them in their time of need. That's why I am proud to be an abortion provider. I wake up every day knowing that I am helping patients make decisions that are right for their health, their lives and their families.
Because I am a Black man, a physician and an abortion provider, anti-abortion activists have called me many ugly things. Protestors have hurled racial epithets at me and accused me of being a "race traitor." They have also called me "Kermit Gosnell."
Gosnell was a physician who, in 2013, was rightly convicted of three counts of murder, as well as numerous other felonies. By the time his clinic was raided and he was arrested, his facility in a poor neighborhood of Philadelphia had not been inspected in over a decade. He was sentenced to life in prison. We in the reproductive health community were glad that he was convicted, given the danger his actions posed to vulnerable people seeking vital health care, but anti-choice opponents across the country have exploited the criminality of his actions to stigmatize abortion and intimidate abortion providers.
One of their latest efforts is the movie "Gosnell: The Trial of America's Biggest Serial Killer." The movie's title, and the inflammatory and dehumanizing rhetoric of its promotional materials are disturbing. The film is deeply offensive and exploits the pain and suffering of women. The project seems designed to arouse outrage against doctors who provide safe and legal abortion care, and I believe it creates a safety risk for physicians, clinicians, clinic staff, clinic escorts and my patients.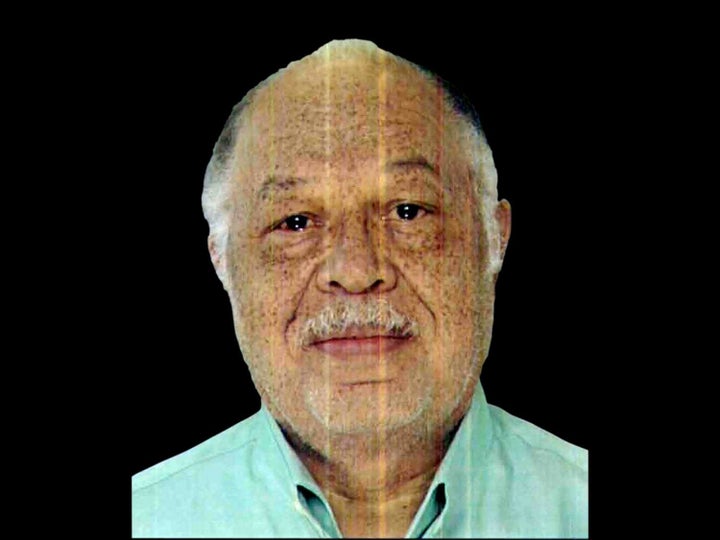 The Gosnell film is part of an ongoing effort to target abortion providers and stigmatize the health care we provide. It is a ripe opportunity for anti-choicers to peddle a familiar conspiracy theory about abortion clinics in impoverished communities of color making it convenient for Black women to kill themselves and their "babies." In reality, abortion is one of the safest procedures for women who need it, especially in light of the escalating risks of maternal mortality in this country for Black women. The clinics I work in, where I treat women from Alabama, Mississippi, Louisiana, Tennessee and northern Florida, are lifelines for women and their families — providing a range of reproductive health care in areas that lack other types of providers.
What Kermit Gosnell did was outside of the bounds of medicine and the law. His actions were horrific and cruel. He harmed women when they were most vulnerable and in need of help. And what he did bears no resemblance to the quality abortion services delivered by ethical, trained providers every day in too few places in this country.
Anti-abortion lawmakers are pushing abortion care into the shadows. They're doing it by inflicting more and more restrictions on clinics and doctors, by making abortion more expensive, by denying insurance coverage for reproductive health care, by closing clinics, by harassing those of us who provide care and those who seek it from us. In some states, patients have to travel 300 miles to get care. Approximately 90 percent of counties in the U.S. don't even have a provider. Where I practice in the South, the combination of restrictions and barriers create a nearly insurmountable blockade for patients seeking abortion care. These burdens and barriers to care fall hardest on those struggling financially, who are disproportionately likely to be women of color and immigrants.
The film seems designed to arouse outrage against doctors who provide safe and legal abortion care.
Gosnell capitalized on the shame and desperation the system creates for women, and worked outside of ethical standards of care. To prevent that from happening again, we must tear down unjust and unnecessary barriers and end the stigma with medicine of providing abortion care and the stigma of seeking it.
Every time I am in the clinic, I see women of all different backgrounds who need abortions, women of every race, culture, religious background and class status. They all deserve safe, respectful, affordable and accessible health care, whether it's prenatal care or abortion care. Abortion is a part of medical care, and the further it is pushed out of mainstream medical care, the riper conditions become for exploitative bad actors like Gosnell.
With the recent addition of a fifth conservative justice to the Supreme Court, it's more important than ever that we shine a light on the good work of abortion providers and push back against the hateful propaganda of extremists. We can trust women to make the decisions that are best for them. They should be able to trust us as a society to make sure that they have safe places for the care that they need. There's too much at risk for the lives and well-being of my patients for us to listen to lies when the truth will do.
Dr. Willie J. Parker is a board-certified obstetrician-gynecologist who provides abortion care in the South. He is the author of Life's Work: A Moral Argument for Choice, the Board Chair of Physicians For Reproductive Health and vice-Chair of the Religious Coalition for Reproductive Choice.
Source: https://www.huffingtonpost.com/entry/opinion-willie-parker-kermit-gosnell-abortion-movie_us_5bc62cd3e4b0d38b587268e1?fbclid=IwAR34q7kvIel7hz4hSFk8rAEMet0i-NibNo0PFvspxbOFSNlYkyZXvu86uWM