Canadian PM Justin Trudeau has established a policy mandating that groups that apply for youth employment grants support abortion rights.
The policy has angered religious groups from many faiths as well as drawn ire from American conservatives.
Canada Summer Jobs grant applicants must check a box on their forms stating they support human rights, including "reproductive rights".
Mr Trudeau has dismissed the backlash as a "kerfuffle".
What is the controversial policy?
A new clause in the grant application for the Canada Summer Jobs programme and the Youth Service Corps demands that applicants check a box that says:
"My organisation's core mandate respect individual human rights in Canada… these include reproductive rights and the rights to be free from discrimination on the basis of sex, religion, race, national or ethnic origin, colour, mental or physical disability or sexual orientation, or gender identity or expression."
The jobs programme funds some 70,000 summer jobs for youths between the ages of 15-30.
The clause was added after the government was forced to pay a court settlement to three anti-abortion groups after it denied them funding in 2017.
Is it a surprise?
Mr Trudeau has made it no secret that he adamantly supports reproductive rights.
When he first became leader of the Liberal Party in 2014, he banned anti-abortion candidates from running for office and insisted that all party members vote in favour of pro-choice.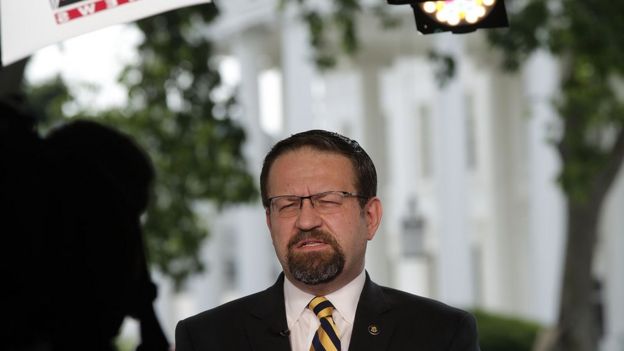 "Of course, you're more than allowed to have whatever beliefs you like," Mr Trudeau said during a town hall in Hamilton, Ontario last week.
"But when those beliefs lead to actions determined to restrict a woman's right to control her own body, that's where I, and I think we, draw the line as a country. And that's where we stand on that."
How has it been received in Canada?
Pro-choice groups have applauded the decision, but many religious organisations and anti-abortion groups are outraged.
The Toronto Right to Life Association has already filed suit alleging discrimination, just months after the government settled with the group for also denying them funding last year.
Other religious groups who do not actively campaign against abortion have expressed concern that the policy penalises people for their beliefs.
"It requires an evaluation of employers based not on what they're going to do, but who they are and what they believe," says Ray Pennings, the executive vice president for the non-partisan Christian think-tank Cardus.
Why is it making waves in the US?
The policy was debated on Fox News' morning programme Fox and Friends, while former White House staffer Sebastian Gorka called Mr Trudeau "reprehensible" on Twitter.
On Fox and Friends, Jeanne Mancini, who organises the March for Life, said Mr Trudeau was "out of touch with mainstream America".
"We've lost over 60 million Americans to abortion. To the prime minister, I would just really want to talk to him," she said.
But it is not the first time Mr Trudeau has run afoul of US conservatives.
In 2017, US President Donald Trump cut funding for groups that provide abortion services, prompting Mr Trudeau to pledge $523m (C$650m; £376million) towards sex education and reproductive health initiatives around the world on International Women's Day.
Source: https://www.bbc.com/news/world-us-canada-42736530?SThisFB&fbclid=IwAR1ITjdL9tyaZ5eHbkq9uUORhlMg28ABDsfYcxTRilg5oOFYLcvsAs-C96Y