Democrats couldn't bring themselves to say "abortion" or talk about the federal courts during their convention this week.
Political conventions are strange beasts. They are spaces where intraparty wrangling for influence among elected officials gets broadcast alongside entertainers and activists tasked with appealing to both progressives and centrists.
That sounds miserable, honestly.
But the people who love conventions really love conventions, and while I don't share that enthusiasm, I will give the Democrats credit for pulling off a solid convention this week.
The COVID-19 pandemic upended the Democratic National Convention, as it has upended just about everything in this country, and the Democrats responded by taking their convention virtual. It worked, and they should never go back.
I had braced for a webinar, but the organizers pulled off an often engaging, sometimes weird, and frequently earnest show. Former first lady Michelle Obama's speech was intimate and conveyed the urgency of this election. That sentiment would have been lost in a convention hall broadcast, no matter how tightly the camera cropped on her face.
Democrats' insistent and exhausting appeal to bipartisanship produced a weird moment where the rabidly anti-choice former Ohio Gov. John Kasich (R) was perhaps staged to look like he was standing at the crossroads … of a crotch? Who's to say? It was weird, and, also, Democrats don't need to give a platform to politicians committed to attacking Democrats. However. Democrats should always and forever do the roll call of states like this. What a beautiful homage to the diversity and dorkiness in this country! It was the DNC's version of Walt Disney's "It's a Small World," and they crushed it
And that's what makes their failure to feature abortion rights and the federal courts—hell, to even mention them in more than a passing fashion—such a disappointment. They were making some magic out of this pandemic convention and whiffed it here.
Did the Democrats talk about health care? A whole bunch!
But did the Democrats talk about the pending Supreme Court case where down-ballot Republican senators and President Donald Trump have asked the Court to take away health insurance for tens of millions of people in the middle of a pandemic? Did the Democrats mention abortion in the list of political attacks on health care? Not so much.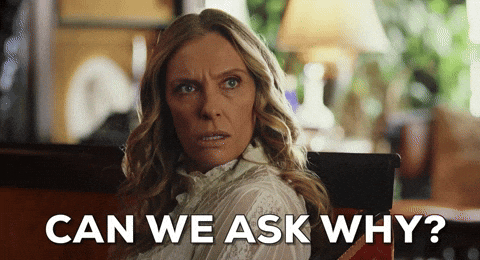 On the one hand, the Democrats are just bad at this stuff. Even though abortion is a winning issue for voters, they just won't say the word when mic'd.
That will not be the case Monday when the Republican convention starts. New York archbishop and abortion foe Cardinal Timothy Dolan will open the Republican convention with a prayer, while anti-choice activist Abby Johnson and Nicholas Sandmann are slated to speak. When he was in high school, Sandmann got into an altercation with Native American elder Nathan Phillips at the Lincoln Memorial while on a trip with his classmates for the 2019 March for Life. That dude. The Republicans are bringing in THAT DUDE to speak because abortion.
For a brief moment, it looked like Democrats had gotten the message, too. At the 2016 convention, NARAL Pro-Choice America President Ilyse Hogue shared her abortion story in a convention room filled with energized supporters who understood that a Trump presidency would mean a direct attack on legal abortion. They were right! So why did Democrats stay basically silent on the issue of abortion this week?
It's not just disappointing that Democrats failed to highlight abortion rights, the federal courts, and how the two go together. It's political malpractice.
As nominee for vice president, Democrats have Kamala Harris, who has both a strong record on abortion rights and the ability to connect the dots for voters on abortion and the courts. Remember this exchange with Supreme Court Justice Brett Kavanaugh in 2018? Abortion saw its only real mention at the convention during her acceptance speech Wednesday night. Where were the rest of the Democrats on this issue?
Exit polling from the 2016 election showed many conservatives voted for Trump because of the federal courts, identifying the Supreme Court as the "most important factor" in determining who would get their vote. And Trump has responded accordingly, moving at lightning speed to nominate over 200 federal judges and all but completely capturing the courts for conservatives for a generation.
These are not your father's conservative judges, either. Trump judges are younger, less experienced, and more radical and regressive than their predecessors. They are ideologues and activists, and if Democrats win the presidency in November, and especially if Democrats take back the Senate as well, we can expect those Trump appointees to do their damndest not just to gum up a Biden-Harris political agenda, but to also stan for conservatives on every culture war issue that lands before them. Abortion. LGBTQ rights. Voting rights. Immigration. The list continues.
We can and should expect these Trump judges to do everything they can to stymie progress and actually push this country back. These judges won't say that Brown v. Board of Education, the case that ruled racial segregation in public schools unconstitutional, was rightly decided. Do we really think they'll hold law enforcement officers accountable for killing Black folks or rule in favor of voting rights?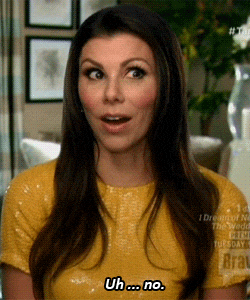 And as soon as Republicans started worrying about the outcome of the 2020 election, what happened? They started talking about abortion and the federal courts.
Professor Melissa Murray points out that the Democrats' failure to prioritize reforming the federal courts could doom any electoral successes they may eventually come by in November. She's right.
"Speeches about courts may not make for good television (though you don't know until you try). But the courts may determine the fate of the issues at the heart and soul of the Democratic Party," Murray wrote for the Washington Post.
Democrats ended up pulling off a convention full of digital content—some of it really good!—even if that wasn't their original plan. By necessity they ended up with oodles of material that can be sliced and diced for ads in what will undoubtedly be the electoral push of a lifetime for many of us. Imagine if had Democrats had also managed to weave abortion into a list of the critical health-care services under assault by Republicans and the Trump administration. Imagine if they had taken that first step from 2016 of saying abortion on the convention stage and run with it, making the case for reproductive autonomy and freedom that is so central to their entire platform.
Imagine how far that could go in further reducing the stigma around abortion that results in laws like "abortion reversal" legislation. "Abortion reversal" is all the rage with anti-choice activists because it enshrines junk science that claims to be able to interrupt or "reverse" a medication abortion and perpetuates the dangerous and largely made-up "abortion regret syndrome." Abortion regret syndrome is not a real thing. Former Supreme Court Justice Anthony Kennedy made it up in 2007 to justify upholding an otherwise unconstitutional abortion ban in Gonzales v. Carhart. Imagine if Democrats had used some of their time this week to tie abortion to the federal courts in any meaningful way.
The issue of abortion, the reality of abortion, extends well beyond the courts. Imagine if Democrats had told the story of Louisiana, where a big abortion rights win at the Supreme Court didn't really change much. Imagine if Democrats had zoomed in on Black maternal mortality rates in the state, an issue Harris has spoken about in her career. Imagine if they talked about the Republican politicization of the COVID-19 pandemic to restrict abortion access, as the country reaches 200,000 deaths from the virus. Or the fact that Louisiana's minimum wage remains at the federal floor of $7.25 an hour—for those fortunate enough to still have a job right now.
Maybe speeches about courts would make terrible television. Even so, Democrats have a compelling and winning story to tell on abortion, and one that reflects the reality of where abortion lands in people's lives—at the intersection of all their identities. Massachusetts Sen. Elizabeth Warren's rallying cry that child care is "infrastructure for families" belongs in the same breath as a rallying cry for abortion access, just as speeches about the critical importance of the Affordable Care Act need to explain to voters the decades-long campaign by Republicans to repeal it in the courts because they didn't have the spine—or the vote—to repeal it in public.
Conventions are the spaces where policy meets the public, and for all the wins this week, Democrats missed a critical opportunity to make their case to voters that abortion is health care and the federal courts matter. I doubt Republicans will make the same mistake next week.
Source: https://rewire.news/article/2020/08/21/democrats-love-abortion-and-care-about-the-courts-or-so-im-told/