Providers discuss how their clinics have responded to the challenges of providing abortion care amid the COVID-19 pandemic.
It wasn't long after the World Health Organization declared COVID-19 a pandemic that anti-choice lawmakers in the United States seized their opportunity to suspend abortion services under the guise of protecting public health.
And despite important wins for abortion rights in 2020—June Medical Services v. Russo among them—the Supreme Court's new conservative supermajority and ongoing efforts to outlaw abortion in states like Texas and Louisiana mean the right to an abortion remains under constant threat.
A report released today by the Abortion Care Network details how the country's independent abortion clinics are faring in the face of unrelenting legislative assaults on reproductive rights. Such clinics play an outsize role in abortion care, providing 58 percent of abortion procedures in the United States even though they represent just 25 percent of all facilities that offer abortion care.
A worrisome rate of clinic closures in recent years and increased patient barriers due to the COVID-19 pandemic continue to jeopardize meaningful access to abortion care through all stages of pregnancy. Consider the following:
Sixty-two percent of U.S. clinics that perform abortions after the first trimester are independent. After 22 weeks, that number grows to 81 percent.
As of November, the Abortion Care Network has identified 14 closures of independent clinics this year alone, for a total of 127 closures since 2015.
Travel restrictions and reduced patient capacity as a result of social distancing requirements in some areas have put abortion providers like Washington state's Cedar River Clinics on shaky financial ground.
Yet even in the face of ever-changing policies and guidance, independent abortion clinics have continued to keep the safety of patients and staff top of mind. Rewire News Group asked providers around the country how their clinics have responded to the challenges of providing care amid the COVID-19 pandemic.
On adapting quickly and adopting new public health guidelines
"As a nurse, the biggest impact of COVID-19 on abortion care is safety protocols. Abortion clinics provided exceptionally safe care before the pandemic, but now we have adjusted every aspect of patient care to ensure safe COVID practices. It has really changed the experience staff and patients have with each other. We are used to holding hands, wiping tears, giving hugs, and sharing laughter. We do miss being able to provide that type of intimate care and support." —Ashia George, RN, Scotsdale Women's Center in Michigan
"Washington was one of the first states hit by the pandemic, and we had to adapt quickly to meet the needs of our patients. We were able to respond with timely implementation of telemedicine services to increase access to safe abortion, and it's allowed us to continue to offer quality care to all people seeking our services." —Mona Walia, owner and director, All Women's Health in Washington
"During the COVID-19 pandemic, our patients and staff need us to continue to provide care as safely as possible. In my state of Arizona, however, telehealth for abortion is banned, and ultrasound and laboratory testing are required for abortion care. These targeted regulations aimed at abortion providers make it nearly impossible for us to innovate during these difficult times." —Dr. DeShawn Taylor, owner and medical director, Desert Star Family Planning in Arizona
On patients' ability to access care in a hostile state during the pandemic
"Access to abortion services is already scarce, and many patients have to travel long distances and incur increased costs. The current pandemic has created more job loss, travel restrictions, and increased health concerns that have made accessing abortion services even more difficult. This is abundantly true for low-income patients and patients in rural areas, and the people who have been most negatively impacted are the same people who have historically been disproportionately affected by systemic health-care disparities: people of color." —Dr. Yashica Robinson, medical director, Alabama Women's Center for Reproductive Alternatives
On the impact of state public health orders that deemed abortion "nonessential"
"COVID-19 came with such urgency and confusion that it left the entire country in dismay. In Texas, we saw additional, consistent attacks on abortion through executive orders. During the first, there was fear and panic within our clinics and communities. Patient appointments were canceled and rescheduled numerous times. Some patients were forced to travel to another state to seek care. Our staff battled the constant changes and updates to policies and procedures. Through it all, what has remained true is the dedication of our clinic staff and providers to protect and provide for the women and families that need our essential services. That is the light that guides us through this unforeseen time and continues to shine bright." —Marva N. Sadler, director of clinical services, Whole Woman's Health in Texas
"We saw an incredible change in [the] volume of patients at the beginning of the pandemic. In New Mexico, we are surrounded by states that had executive orders; Texas, Louisiana, and Oklahoma are not that far away. We all of a sudden got a huge influx of patients, and it was a shock to our system. We never capped the number of people that we saw; we worked longer [and] harder and scrambled for PPE." —Dr. Shelley Sella, Southwestern Women's Options in New Mexico
On supporting staff during the pandemic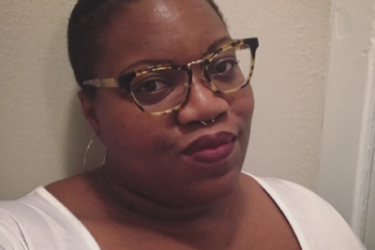 "Clinic staff are working on the front lines of providing critical patient care during the COVID-19 pandemic, and it is a clear imperative for us to care for our employees' well-being so that they can truly care for themselves and their families. We have implemented policies around hazard pay for clinic staff who work directly with patients and one another, as well as supplemental pay to ensure that staff retain their typical pay if they are away from work due to COVID-related absences." —Cicely Paine, director of people and organizational culture, Feminist Women's Health Center in Georgia
On the financial impact of the pandemic
"The pandemic has hit us hard financially. Our huge concern was risk mitigation, so we made efforts to limit the number of people in the clinic and cut our appointments so we could stagger and distance patients. Like many clinics, the majority of our revenue comes from patient services, so cutting our schedule affected our financial health greatly. It feels like we are figuring out what the future holds on a month-to-month basis, and this is going to impact us financially for a long time. Our future isn't certain." —Mercedes Sanchez, director of development, communications, and community education and outreach at Cedar River Clinics in Washington
Source: https://rewirenewsgroup.com/article/2020/12/02/the-covid-19-pandemic-changed-everything-including-abortion-care/