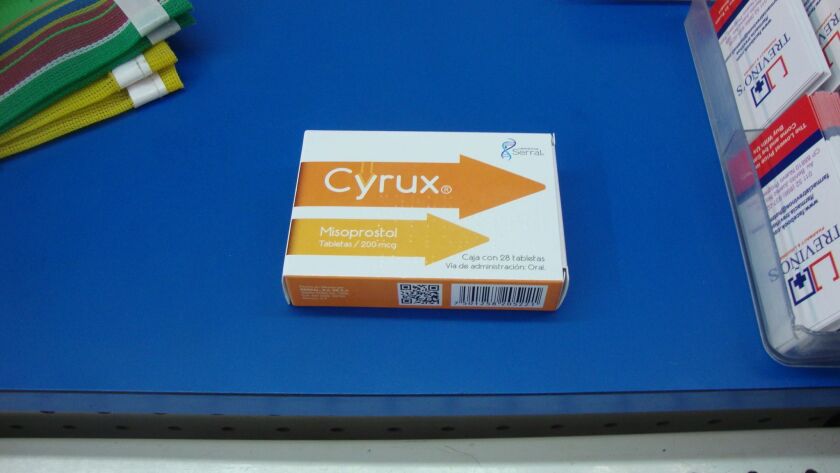 Growing up, one of the first things I learned about sex was to always be prepared. As a young man coming of age in the 1980s, that meant having a condom in my pocket.
There are many more options for preventing pregnancy and infections today: new hormonal birth control methods, external and internal condoms, dental dams, emergency contraception and even medication that reduces one's risk of contracting HIV, called PrEP.
As threats to legal abortion mount and access to abortion care becomes more limited in parts of the country, there's another option we should be adding to the list: abortion pills in advance of pregnancy.
The idea is simple: Give women abortion pills before they need them — "advance provision," as it's known — so that they can take them as soon as they discover a pregnancy. Women could get the pills from their gynecologist at the time of their annual exam, say, or the pills could be made available online.
As a physician, I have few medical concerns about handing out abortion pills in advance.
There's at least one significant obstacle, however. The Food and Drug Administration has not approved abortion pills for advance provision. The agency doesn't even allow clinicians to prescribe mifepristone, one of the two drugs that make up medication abortion, for pick-up at a pharmacy.
These restrictions are out of touch with patient preferences and medically unnecessary. They also limit women's access to much-needed care.
According to new research I conducted with several colleagues, women in the United States are interested in having easier access to abortion pills.
In our nationally representative survey of more than 7,000 women between the ages of 18 and 49, nearly half (49%) supported one of three access models for obtaining abortion pills, and 30% said they were personally interested in one of the three models.
On advance provision specifically, 44% of respondents supported the model and 22% said they were personally interested. Of the 78% of women who said they supported abortion rights, 57% were in favor of advance provision of abortion pills.
In the survey, women noted several advantages to advance provision. It's more private and convenient, for instance, and it would allow them to access abortion care earlier in their pregnancy. They also noted disadvantages: concerns about safety, patients taking the pills incorrectly, and the fact that they would be having an abortion without seeing a clinician.
As a physician, I have few medical concerns about handing out abortion pills in advance. Patients could be screened ahead of time for some of the rare conditions that might make it less safe to take the pills.
Patients with regular periods who miss one could take the pills as soon as they have a positive pregnancy test. Those with irregular periods, or who were unsure of how far along the pregnancy was, would need to be evaluated first, since medication abortion is recommended only up until 10 weeks of pregnancy.
Before it became available over the counter, emergency contraception, which prevents pregnancy after unprotected sex, was commonly prescribed or handed out by clinicians to patients who might need it in the future.
Even now, we commonly prescribe Ella, an emergency contraceptive pill that still requires a prescription, in advance. In many parts of the world, emergency contraceptive and abortion pills are already available in pharmacies without a prescription. Our research in Peru, where abortion is legally restricted, found that women were able to use abortion pills safely and effectively on their own with minimal involvement of a clinician.
For advance provision of abortion pills to be scaled, we do need more research demonstrating the safety and effectiveness of the strategy. Our research program plans to start such a study next year.
Just as advance provision helped move emergency contraception toward eventual approval for over-the-counter sale, evidence about how women use abortion pills when they obtain them in advance could strengthen the case for making them available without a prescription.
But there are some other potential obstacles, including cost. Mifepristone, the first of two drugs that are used to induce an early abortion, has a price tag of about $70. (The second drug, misoprostol, costs about $5.)
Unless the price of mifepristone is reduced or medical insurance covers the pill, it is unlikely that advance provision of abortion pills would be widely adopted. Given that the majority of people seeking abortion have low incomes, concerns about cost deserve careful consideration.
Some people in the U.S. are already taking matters into their own hands and looking for websites that will help them access the drugs, which may put them at legal risk.
As health professionals, we have a responsibility to find novel strategies to better meet the needs of our patients. Especially now, this includes advance provision of abortion pills.
Source: https://www.latimes.com/opinion/op-ed/la-oe-grossman-abortion-pills-20181121-story.html