A new Texas law abortion law is having ripple effects far outside the Lone Star State with clinics as far as Las Vegas booked out for weeks amid a rapid influx of patients seeking care.
The Texas statute, known as S.B. 8, is one of the most restrictive abortion bans in the nation. It effectively prohibits the procedure when a "fetal heartbeat"—a term that medical professionals and abortion rights activists assert is misleading—can be detected, usually around six weeks of pregnancy.
Enforcement of the ban is up to private citizens, who can receive as much as $10,000 for every successful lawsuit they bring against a doctor or anyone involved in aiding or abetting an abortion.
Since S.B. 8 went into effect on September 1, abortion providers in neighboring states have reported a drastic increase in patients from Texas.
There are typically 55,000 people in Texas who get abortions each year, which means there are now roughly 1,200 people a week no longer able to access those services in their home state.
"We are currently booked out into the first or second week of November, which is really significant," Zach Gingrich-Gaylord, the communications director at Trust Women, told Newsweek.
Trust Women operates clinics in Oklahoma and Kansas. In the month of August, Trust Women's Wichita location saw just one patient from Texas. In October, that number skyrocketed to 51.
Planned Parenthood Rocky Mountains, which covers New Mexico, Colorado and southern Nevada, has seen a 50 percent increase in patients from Texas across all of their health centers.
Adrienne Mansanares, the chief experience officer for the Planned Parenthood Rocky Mountain region, told Newsweek that their centers are also booked out for as long as two weeks due to the "tremendous demand" for reproductive and sexual healthcare.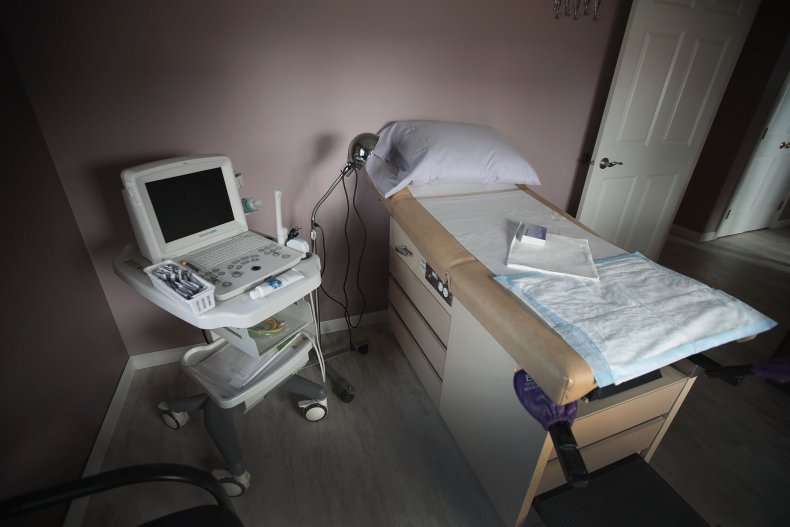 The flood of patients traveling from Texas is causing capacity issues for other states that have smaller or less clinics. Dallas–Fort Worth, for example, has more clinics in its metropolitan area than the entire state of Oklahoma.
Trust Women said it's Wichita clinic is seeing an increase in Oklahoma patients who are being displaced by Texas patients. Planned Parenthood described a "migration" pattern where if their Albuquerque location fills up, local residents then have to travel north to Farmington or even across state lines to Durango, Colorado for appointments.
The result is longer wait times for time-sensitive issues ranging from pregnancies to annual health screenings.
"This is not just about abortion, and it's bad enough that it would just be about abortion," Mansanares said, "but it's also about family planning, cancer screenings, STI testing and treatment, refilling birth control pills. There's a big physical push of patients across this whole region that's delaying care for other residents."
Multiple legal challenges have been filed against S.B. 8. Earlier this month, a federal judge temporarily blocked the statute, allowing one reproductive healthcare provider to resume abortions for patients. But the pause only lasted two days before the largely conservative Fifth U.S. Circuit Court of Appeals sided with Texas lawmakers on the issue.
Now, the Department of Justice is asking the Supreme Court to temporarily block the Texas law. The department called the law "plainly unconstitutional."
The high court agreed Monday afternoon to expedite a separate request from abortion providers that the justices consider the case.
"The longer this goes on, of course, the more people are going to be confronted with a choice—not even the choice but the possibility that they will have to carry a pregnancy that they can't afford or that they don't want and it's a very serious health crisis," said Gingrich-Gaylord.
Source: https://www.newsweek.com/abortion-providers-near-texas-booked-out-weeks-influx-patients-amid-sb8-ban-1641330