All photos by Austen Risolvato/Rewire News Group
Cascading abortion bans and ongoing legal battles have left patients in the Southeast little choice but to travel for care—if care is available at all.
It's been four months since the fall of Roe v. Wade, and abortion access isn't guaranteed anywhere in this country. This is particularly true in the Southeast, where cascading abortion bans and ongoing legal battles have left patients little choice but to travel for care—if care is available at all.
This photo essay is a snapshot of what it might look like for folks making that journey and for those staying behind to deliver whatever care they can.
Park Cannon (pictured at top, in her office) is a Georgia state representative and former board member of the reproductive justice organization SisterSong who was arrested in March 2021 for knocking on the door to Gov. Brian Kemp's office in the Georgia State House as he signed a bill that further restricted voting for Georgians.
"In 2019, when … SisterSong decided to be the lead plaintiff to sue the Georgia government over the 'heartbeat' bill, we were really clear at that moment that reproductive justice was our only option because it expands the conversation beyond access to the medical procedure. … We've helped people to see that these stories are not in silos."
Feminist Women's Health Center, an Atlanta reproductive services clinic providing care since 1976, recently purchased its building through fundraising. Now, the center can bar anti-abortion protesters from its property; clinics that lease their buildings don't get a say on who is trespassing on property owned by a landlord.
"We want to make sure that our community has access to the care that they need," said Kwajelyn Jackson, the executive director of Feminist Women's Health Center. "I want to make sure that Georgia—that the Southeast, that Atlanta—has a clinic that will be able to stand to the test of time."
A Tennessee welcome center and rest area at the northwestern Georgia and Tennessee state line features displays and tributes to the state's role and involvement in the Civil War.
Brochures in the state-funded rest area advertise Christian activities and camps in the local vicinity.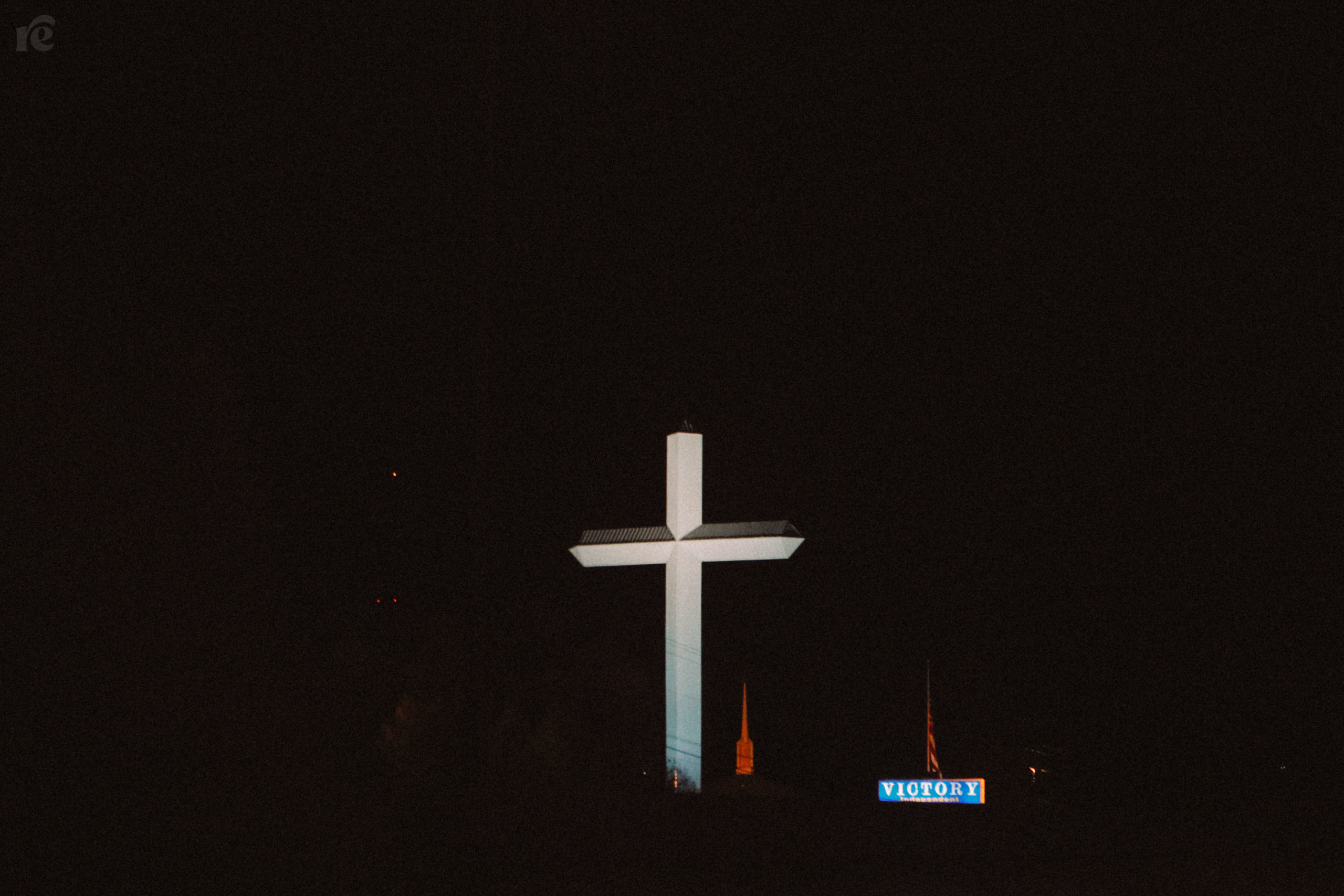 The Victory Baptist Church cross looms from Interstate 81 in Bristol, Virginia, heading north toward Washington, D.C. On Tuesday, the Bristol City Council voted to ban new abortion clinics in the city.
"Saying that [the Supreme Court is] sending the decision for reproductive rights to state legislatures while also turbo-charging one party to be able to have basically in-state minority rule—it's the same fight," said Sara Tindall Ghazal, minority caucus policy director for the George House and a member of the state election board.
"It's the same fight for the same values, which is making sure that everybody has the agency to decide their own future, whether it's who is governing them, making decisions on their behalf or over their own bodies."
Heading east on I-40 across Tennessee as the drive begins to point north, the evangelical billboards become ever present, mocking those who might find terror in their message as they seek the safety of reproductive care outside their region.
"The day that I knocked on [Kemp's] door, I understood that my act was nonviolent. And I'm a product of Dr. King's nonviolence teachings as a member of his and Raphael Warnock's church," Cannon said. "It's something that is ingrained in me, but I also understand how, to others, knocking could seem violent, it could seem intrusive—it could seem as if I wasn't staying in my place. It was me trying to enter some place that I didn't have access to. And I think that it's really a perfect example of [how] there are so many places where we can't actually knock because of the ways that they're constructed."
"There are so many different versions of doors of injustice that exist, and we are knocking on them to create accountability," Cannon added.
A North Carolina welcome sign designates the state as the nation's most military-friendly state, but the state does not currently offer unfettered access to reproductive care to the families who are stationed there.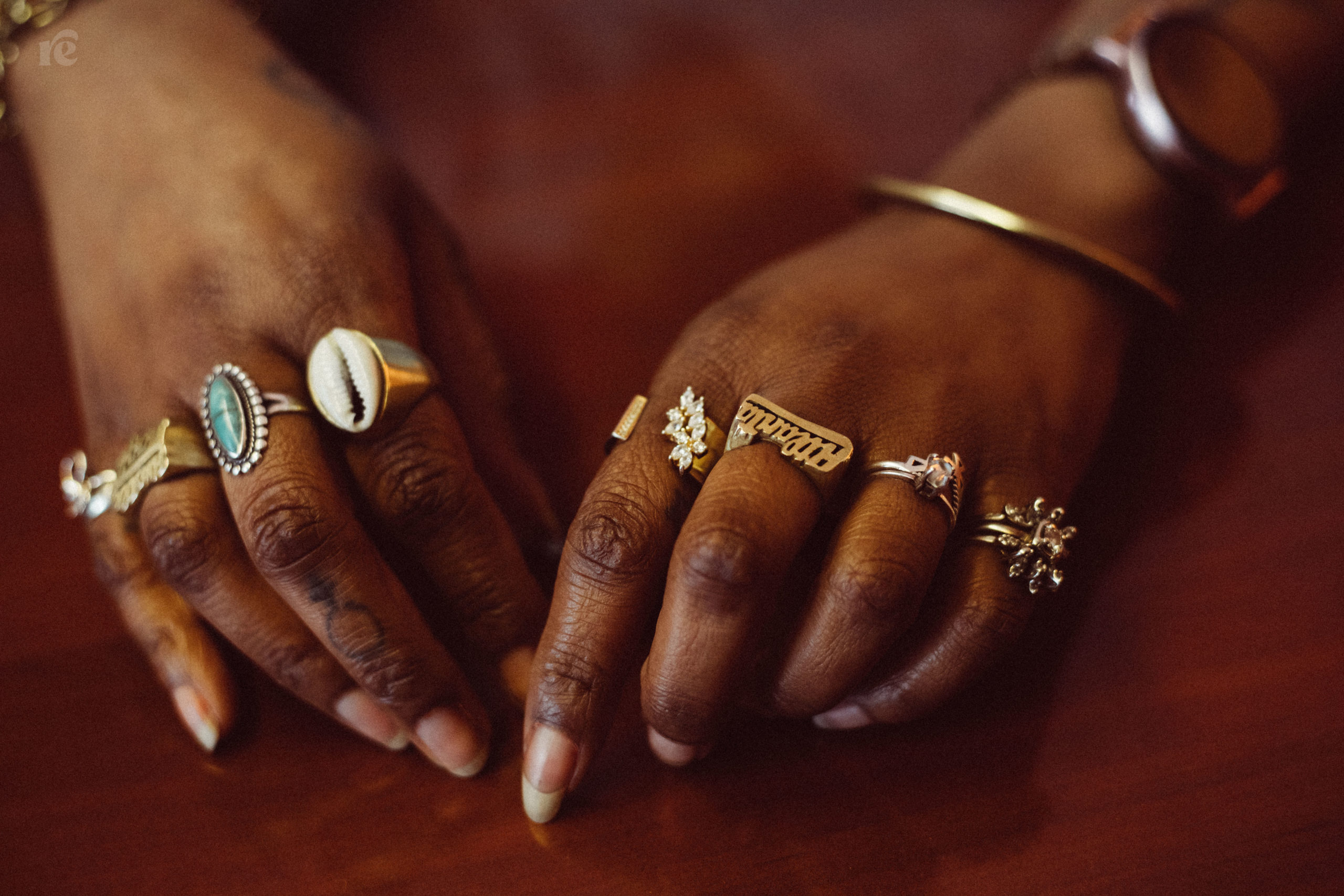 "We know that abortion is not the only thing that our folks need. And so we're really invested in making sure that reproductive justice is accomplished," Kwajelyn Jackson said.
Source: https://rewirenewsgroup.com/2022/10/28/four-months-without-roe/